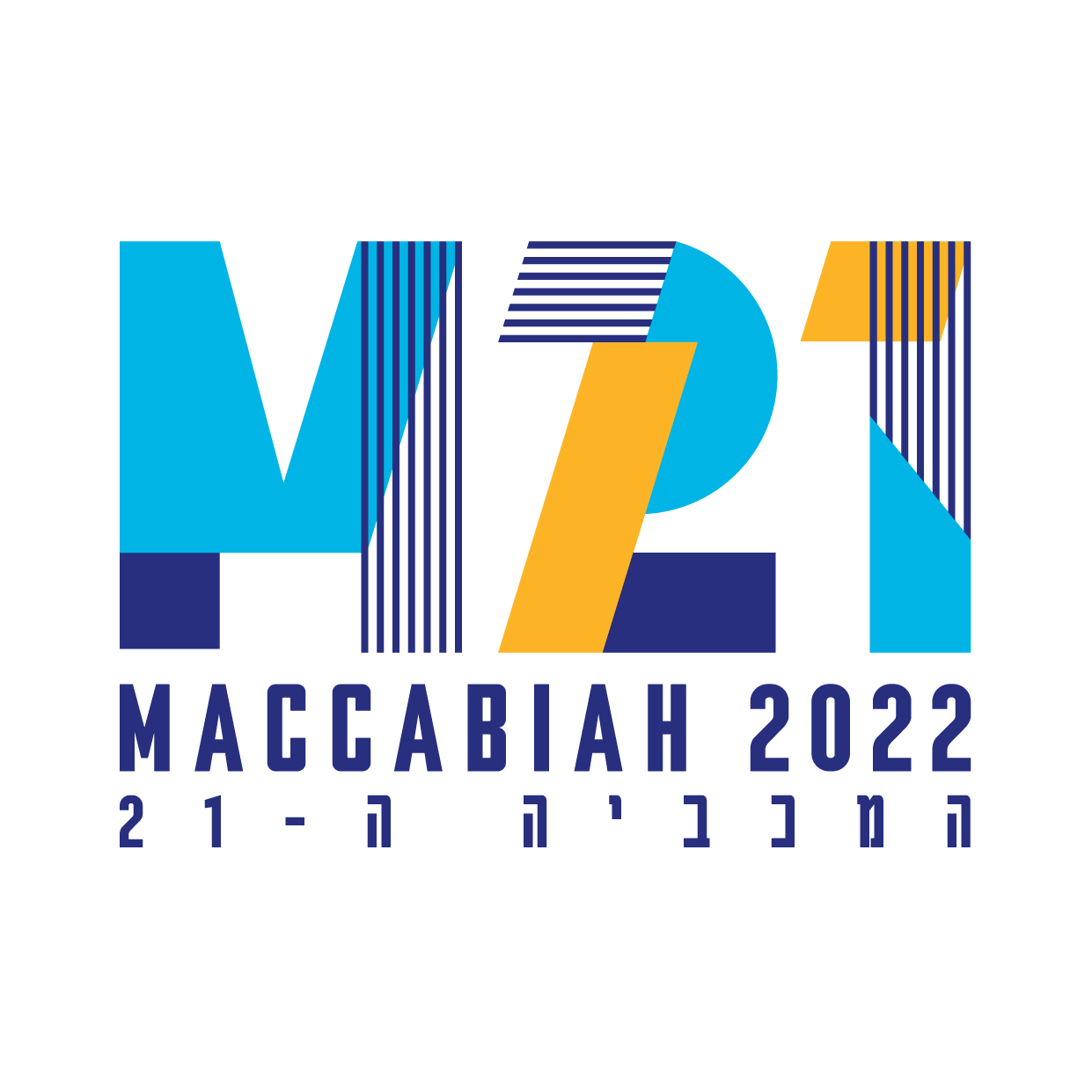 The 21st Maccabiah is officially in 2022!
Thank you for your interest in becoming a member of the United States Team that will compete at the 21st Maccabiah Games to be held in Israel, July 12-26, 2022! The Maccabiah is a celebration of Jewish unity, culture, and heritage through world athletic competition.
Click here to see the full sport/age listing (Age groups subject to change)
Click here to see information on scholarships
Please note all Juniors, Youth, Open and Para athletes will participate in ISRAEL CONNECT: a one-week immersive cultural and educational program prior to July 12. Participation in ISRAEL CONNECT is mandatory. This program will be conducted in Israel prior to the beginning of the Games. Most Juniors/Youth/Open/Para athletes will leave the United States on July 5, 2022, while a few teams will leave on July 3 for training in Israel. Some select teams may have training in the United States before leaving for Israel. Coaches, Managers and Medical team members will also have the same date commitments.
PROGRAM COST
The required financial commitment amounts for USA team members are as follows:
Juniors, Youth, Open & Para Athletes - $8,500*
Masters Athletes with MWU Accomodations Package and Self-Funded Masters Coaches – $5,000** plus a tax deductible contribution of $6,000*** (Flights not included)
Masters Athletes with Own Land Arrangements – $3,500** plus a tax deductible contribution of $6,000*** (Flights not included)
Head & Assistant Coaches - $3,000
Managers - $3,000
Athletic Trainers - $2,000
Mental Health Professional- $3,000
Full-time Physicians- $3,000
Additional Coaches, Managers, or Self-Funded Sports Chairs that have been approved by Maccabi USA - $8,500
Price does not include training camp costs (if any) or any additional travel charges. Golfers will also have an additional greens fee of $600.
All costs are subject to change.
*Maccabi USA has a scholarship fund for all Juniors/Youth/Open/Para athletes who qualify for need-based and merit athlete scholarships. Scholarship information and application will be sent upon appointment to the team. Masters athletes and all volunteer positions are not eligible for scholarships. Please refer to the above link for additional informaiton.
**Masters Options Include:
Take the Maccabi World Union package that includes hotel, breakfast, ground transportation, touring and cultural events. Registration fee will be $5,000 based on double-room occupancy with another team member (before the $6,000 donation and airfare).
Make your own land arrangements for a registration fee of $3,500 (before the $6,000 donation and airfare)
Join the Maccabi USA Supporters Mission which includes hotel upgrade, concierge service, additional touring and events. Information and pricing TBD.
***The $6,000 Masters charitable donation supports athletes from the United States and around the world to participate in the Maccabiah. All cost above this, including registration, is not tax-deductible.
Please click here for tax deductibility guidelines for Maccabiah 21 payments and donations
For Juniors/Youth/Open/Para athletes, the financial commitment includes your international flight from select departure cities, hotel accommodations (double or triple occupancy), ground transportation, Games registration, medical insurance, apparel package and meals provided by the organizers of the Games.
The application must be completed online to recieve consideration for the United States Team (team selection may begin as early as February 2020). Any questions concerning the application, tryouts, or team selections should be directed to Steven Graber, Assistant Program Director (215) 561-6900 Ext. 4148 or sgraber@maccabiusa.com.
* * * *
All applicants for all positions must submit a $50 application fee with the completed application form which is non-refundable.
A deposit of $360 will be required by all Team members within 5 business days after appointment to confirm your spot on the team. All deposits must be made by credit card and are non-refundable.
General Notes:
1.The selection process may be determined by tryouts, national ranking, verified times, or other means. Once applications are submitted, applicants will be contacted by the sport chair to review the selection process. Any questions about the process should be directed to the Maccabi USA office.
2. Notwithstanding the tryout process described in section 1 above, the 21st Maccabiah USA Executive Committee reserves the right to make final decisions on all appointments to the USA Maccabiah Team.
3. Domestic travel to/from the airport for the international flight is not included.
4. Please note athletes are responsible to: a) share any and all information with family and friends and b) update the Maccabi USA office of any changes to contact or other important information.
5. All forms and payments are to be made ON TIME in order to maintain a spot on the Team.
B'Shalom (In Peace),
Lou Moyerman
General Chair
21st Maccabiah, USA Organizing Committee
Donate:
Find a Participant or Team:
Participate: