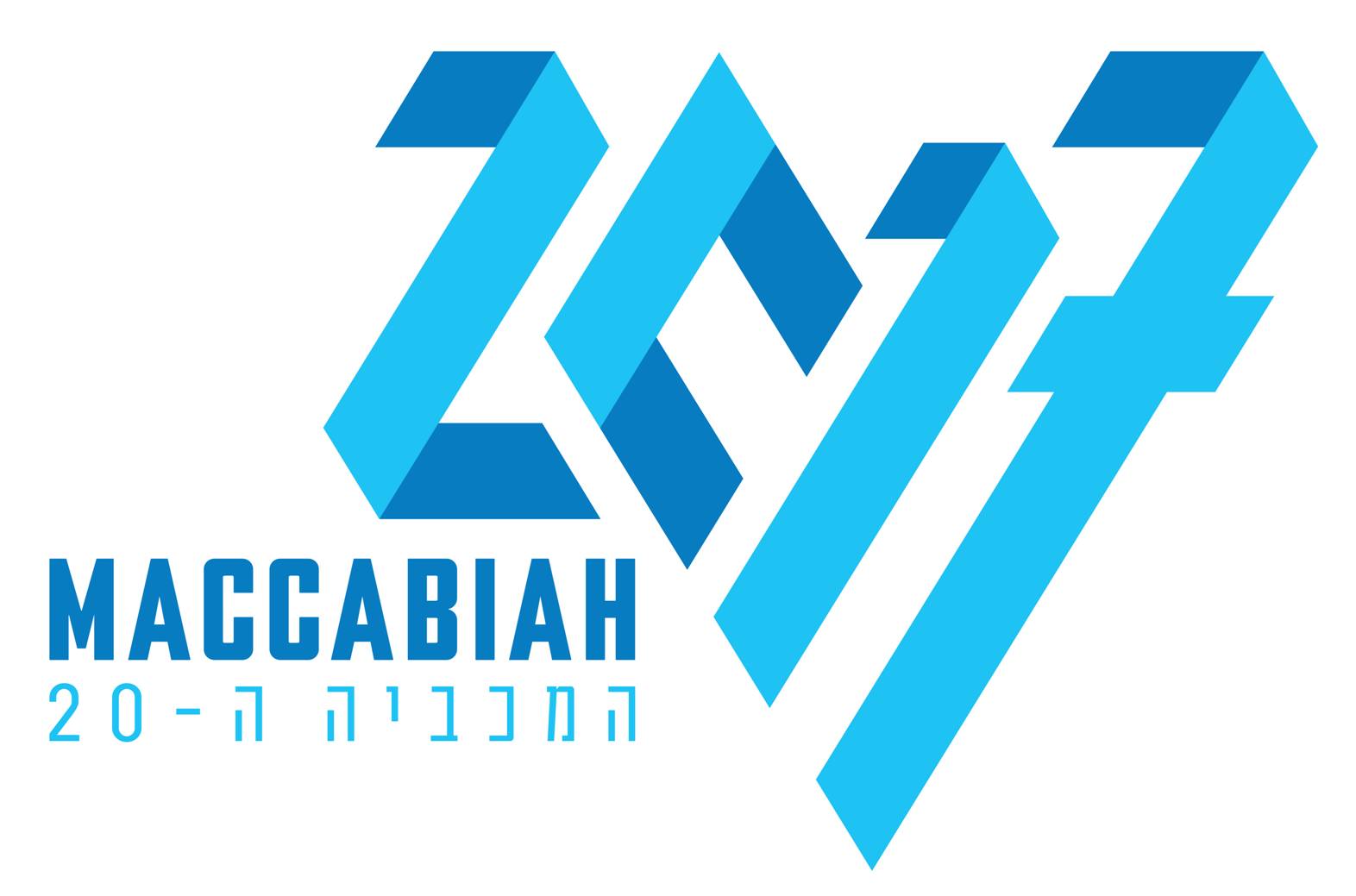 Dear Applicant:
Shalom and thank you for your interest in becoming a member of the United States Maccabiah Team that will compete at the 20th World Maccabiah Games to be held in Israel July 4-17, 2017! The Maccabiah Games is a celebration of Jewish unity, culture, and heritage through world athletic competition. Please note that there will be a mandatory program known as ISRAEL CONNECT for Team USA members in the Open, Juniors, and Youth divisions (excluding the Masters division) prior to July 6. This program will be conducted in Israel for seven days prior to the beginning of the Games. The majority of Juniors/Youth/Open athletes will leave the United States on June 27, 2017, while a few teams will leave on June 25 for training in Israel.
*Please DO NOT submit applications through Internet Explorer*
Click here for a list of FAQ's for Maccabiah 20
Click here for the list of sports currently being offered by Maccabi USA
MACCABI USA
Maccabi USA, the sponsor of the USA Maccabiah Team, was founded in 1948 only weeks after the dream of a Jewish Homeland had finally been realized. Our purpose was two-fold: (1) to help Israel develop as a nation through physical education and sport; and (2) to promote fitness and athletics among Jewish youth in the USA and in Israel. The organization strives, through sports competitions, to provide American athletes with a Jewish experience - to enrich lives, to heighten their sense of Jewish identity and to strengthen their feelings of Jewish pride. Maccabi USA is the official representative of Maccabi World Union in the United States.
MACCABIAH HISTORY
Since their inception in 1932 the Maccabiah Games have grown in many ways, but the vibrant feelings and excitement experienced by the participants remain the same. Since 1953, the Games have been held every four years in Israel in the year following the Olympics. In 2013, more than 9,000 world-class athletes from 75 countries participated in the 19th Maccabiah, which was the biggest and most exciting ever held. The Maccabiah Games is the third largest international sports competition in the world today, and is officially recognized by the International Olympic Committee. Maccabi USA is a Multi-Sport Organization of the U.S. Olympic Committee.
YACHAD
In Hebrew, "Yachad" means together. Yachad is a program that requires a shared commitment from all of us to fund the USA Maccabiah Team and to ensure the success of the Games. Every appointed member of the USA Team must contribute a minimum amount in support of the Maccabiah and Maccabi USA. Yachad funds are a contribution to Maccabi USA and are non-refundable. The money need not be an out-of-pocket expense; it may be raised. Maccabi USA has a variety of programs that may assist you in your fundraising efforts. Together, we will make this the best Maccabiah ever.
The required shared commitment for USA Team members are as follows (based on team flights from the East Coast): Open athlete - $8,000; Juniors and Youth athlete - $8,000; Masters athlete - $6,000* to fund-a-need, registration fee of $3,375 plus the cost of the trip (air/land)**; Coaches - $3,000; Accommodations Managers - $3,000; Athletic Trainers - $2,000; Full-time Physicians - $3,000; Additional Coaches, Managers or Self-funded Staff - $8,000. Golfers will also have an additional greens fee of $500. All costs are subject to change.
*The $6,000 Masters commitment "fund-a-need" supports athletes from the United States and around the world to participate in the Maccabiah. All cost above this is not tax-deductible.
**Masters Options Include:
Take the Maccabi World Union package that includes hotel and breakfast for 14 nights. Registration fee will then be $4,950 (before the $6,000 fund-a-need and airfare).
Make your own land and air arrangements for a registration fee of $3,375.
Join the Maccabi USA Mission which is all inclusive. Please click here to view all the Mission information.
Maccabi USA has instituted a new scholarship fund for all Juniors/Youth/Open/Para athletes for those who qualify for need-based and elite athlete scholarships. Masters athletes are not eligible for scholarships. Additional scholarship information will be sent if appointed to your team.
For Juniors/Youth/Open/Para athletes, the Yachad commitment includes your international flight from select departure cities, hotel accommodations (double or triple occupancy), transportation, Games registration, medical insurance, apparel package and meals provided by the organizers of the Games. Masters have options TBD.

Maccabi USA Policy Statements for the USA Maccabiah Team include the following:
An Open, Youth or Juniors athlete can participate in three (3) Maccabiah Games in the same sport and same category; there is no limit on the number of times that Masters athletes can compete; team, assistant team and accommodations managers in three (3) Games; coaches in two (2) Maccabiah Games, assistant coaches in two (2) Games, and in the aggregate, three (3) Games; and no limit for athletic trainers and nurses in the Games. An individual may participate in each category as well. The 20th Maccabiah USA Executive Committee reserves the right to waive any restrictions set forth.
All Jewish American citizens are eligible for the USA Maccabiah Team (even if they competed for another country before becoming a USA citizen). Any non-citizen in possession of a valid USA Green Card may participate as a member of Team USA in one Maccabiah, and only if approved by the 20th Maccabiah USA Executive Committee. Applicants in possession of a Green Card or in the process of applying for a Green Card will receive a supplementary form to complete. This form will be sent to the applicant after they have submitted their initial application. Appointment of Green Card applicants is subject to the discretion of the 20th Maccabiah USA Executive Committee. This eligibility rule applies to athletes only (coaches, etc., exempt).

All Team members must be of Jewish faith.

Any questions regarding eligiblity will be determined by the eligibility committee.

Please be aware that Maccabi USA will be conducting background checks for coaches, managers and medical staff.
The attached application must be completed online and the signature page must be returned if you are to be considered for the United States Team (team selection may begin as early as April 1, 2016). Any questions concerning the application, tryouts, or team selections should be directed to Shane Carr, Program Director (215) 561-6900 Ext. 4147 or scarr@maccabiusa.com.
* * * *
Swimmers Jason Lezak, Garrett Weber-Gale, Mark Spitz and Lenny Krayzelburg, gymnasts Mitch Gaylord and Kerri Strug (honorary team captain), NBA basketball players Dolph and Danny Schayes and Ernie Grunfeld, tennis star Brad Gilbert, U.S. National Team members Benny Feilhaber and Jonathan Bornstein and World Cup soccer player Jeff Agoos have previously participated as members of the USA Maccabiah Team. In 2017, the U.S. expects to bring a Team of 1,000+ to Israel.
Working together with our Maccabi Family around the world, we will make these World Maccabiah Games the best ever! Please join us in Israel in July 2017 for the 20th World Maccabiah Games.
B'Shalom,
Jeffrey Bukantz, Chairman
20th Maccabiah USA Executive Committee
All applicants for all positions must submit a $40 application fee with the completed application form which is non-refundable.
A deposit of $1,500 will be required by all Team members soon after appointment to the Team (price varies on sport level), payable to Maccabi USA (by check, Visa, MasterCard, and Amex).
Maccabi USA Mission:
There will be a unique travel program designed specifically for families and friends of USA Team participants. The information concerning these programs will be shared with Team members and their families upon appointment to the Maccabiah Team.
General Notes:
1.The selection process may be determined by tryouts, national ranking, verified times, or other means. After applications are submitted, you will be notified about the selection process by the chair of your sport. Any questions about the process should be directed to the Maccabi USA office.
2. Notwithstanding the tryout process described in section 1 above, the 20th Maccabiah USA Executive Committee reserves the right to make final decisions on all appointments to the USA Maccabiah Team.
3. Domestic travel to the airport for your international flight is not included.
4. Please note that it is the athlete's responsibility to: a) share any and all information with their family and friends and b) keep the Maccabi USA office aware of any address/phone number changes, or changes in other important information.
5. All forms and payments are to be made ON TIME in order to maintain a spot on the Team.