Shalom Chaverim,
Chag Purim Sameach. Happy Purim. I hope yours is a joyous one full of tasty Hamantashen.
We are about 15 months away from the Opening Ceremony of the 20th World Maccabiah Games in Israel, July 2017. Our corps of volunteers is hard at work putting together the USA Team that we project to be over 1,100, and if we are fortunate, perhaps 1,200! We already have over 600 applications, double the amount we had at this time four years ago.
To get us off and running, we are hosting a grand kickoff in NYC on Wednesday, April 20, and will honor our President, Ron Carner, for his 30 years of dedicated service to Maccabi USA. I am pleased to share with you that among the 400 people who will be attending are Sports Professionals and Olympians, including Olympic Swimmer Lenny Krayzelburg, NBA Legend Rick Barry and MLS Commissioner Don Garber.
Often, I am touched when I hear of the impact we make on our athletes. We appreciate when they reach out to us after going to the Maccabiah in Israel, or other competitions in Europe or South America. The other day I was speaking with Aaron Greenberg, one of our Maccabiah Swimmers in 2013. He put his college career at Yale on hold so that he could pursue his dream of swimming in the Olympics. He hopes to join his teammates from the 2013 Maccabiah Games, Marcus Schlesinger and Andi Murez, in Brazil on the Israel Olympic Team for the 2016 Summer Olympics. Aaron shared with me that, "going to the Maccabiah Games basically changed my life path, and for that I thank you sincerely. You run an amazing organization and I hope to support it however I can for years to come."
While I appreciate Aaron's heartfelt comment, it is a testament to the hard work of our volunteers, the organizers in Israel, and the power of the Maccabiah.
I hope you will join us on our next Maccabiah journey - beginning on April 20th in NYC and in Israel in July, 2017.
Thank you.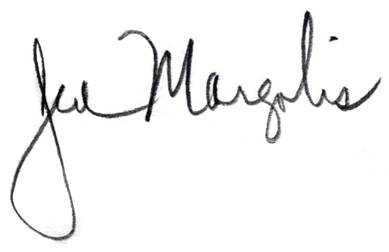 Jed Margolis
Executive Director, Maccabi USA
20th Maccabiah Launch Gala
Join us for the launch of the $12 million campaign to send Team USA to the 20th World Maccabiah Games by registering for the 20th Maccabiah Launch Gala Honoring Ron Carner. The Gala will take place at Gotham Hall in NYC on April 20, 2016. Click HERE to attend, sponsor, or make a contribution towards the Gala.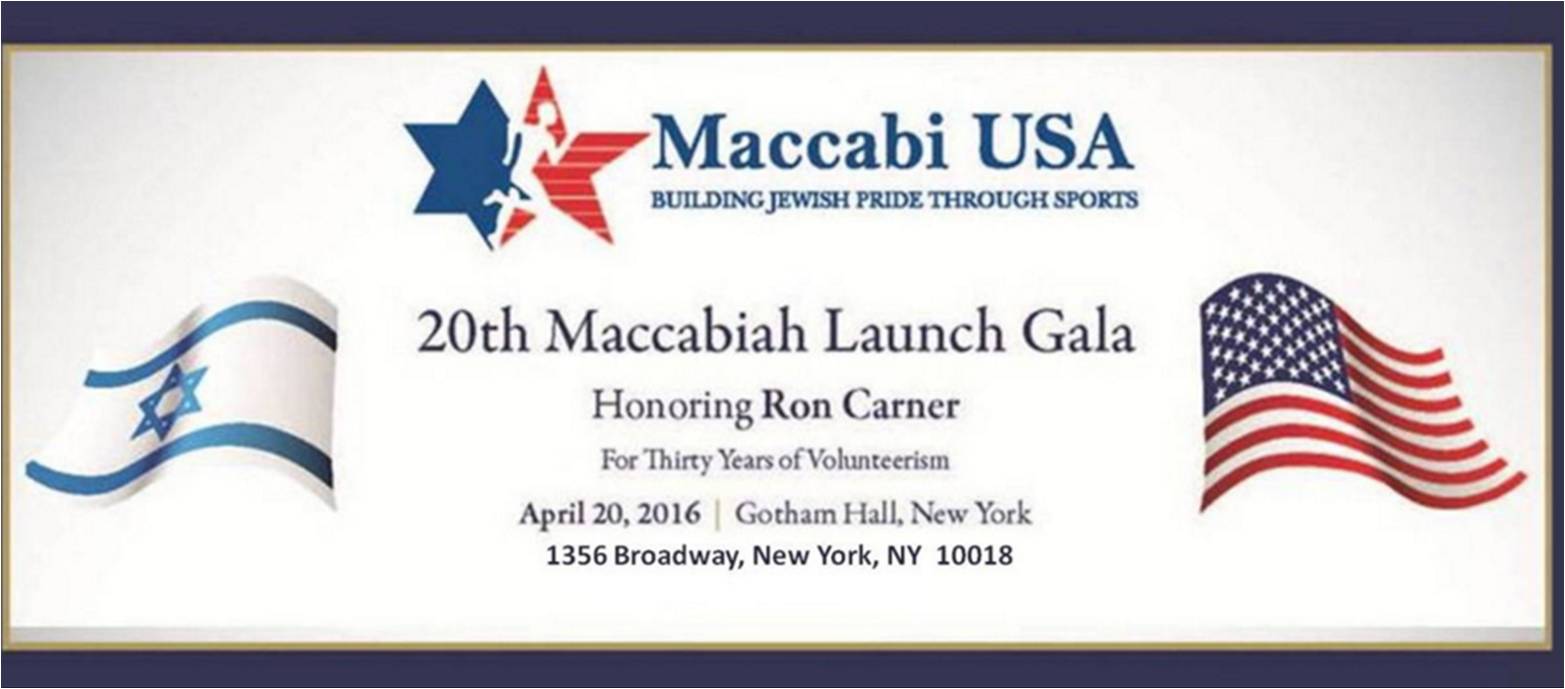 Upcoming Events
On April 14, Maccabi Young Leadership (MYL) will host Bubble Ball Soccer at the Palumbo Recreation Center in Phildealphia. There is still limited availability for players, register today!
Maccabi USA's leadership, along with MYL, will be in Israel from May 19-24 for the Maccabi World Union Plenum. For more information and to join Maccabi USA's leadership, please contact Jed Margolis. To be a part the of Maccabi Young Leadership Global Seminar, click HERE!
Our Dolph Schayes Memorial Tournament is scheduled to take place on June 6 at Woodcrest Country Club in Cherry Hill, NJ. If you'd like to play Golf or make a contribution to the tournament, click HERE! The Tournament's Steering Committee Co-Chairs are Bob Spivak & Marc Zumoff, and the Tournament Directors are Bruce Apple, Larry Burns & KC Isdaner.
Join Maccabi USA at the Champions Swim Camp in Israel, taught by Lenny Krayzelburg and Jason Lezak, both USA Olympic Gold Medalists and Maccabi USA alumni, from June 15-24, 2016. For more information, please click HERE!
Sign up today for a free 10-day trip to Israel with Maccabi USA alumni and friends on a HI-GEAR™ Birthright trip! Click HERE for more information!
Mark your calendars for the 12th Annual Westchester Brunch & Bridge/Canasta/Mah Jongg Event, which will take place in Westchester, NY, on Sunday, September 25.
Click HERE to apply to be a member of Team USA at the 2017 World Maccabiah Games in Israel, July 2017.