Message from Jake Furhman, Youth Men's Soccer
I've been lucky enough to play soccer in roughly ten different states around the USA, participating in showcases, camps and league games. I've done it all, and nothing compares to this. Honestly, nothing compares to this. Walking onto the perfectly manicured grass at the Olympic Park in Berlin sends shivers down my spine. It's amazing to me that I am lining up beside ten Jewish teammates and squaring off against eleven opponents of the same religion at Olympic Park, which was not even allowed a mere 70-80 years ago.
Participating in my first Maccabi Games, I had no idea what to expect. What is my team going to be like? How is the competition going to be? Will I meet new friends from other countries? I had only heard great things about previous Maccabi Games. The high expectations I had have been met and exceeded in less than a week.
My team has gelled like no other. We met about five days ago, and I feel as if I have known these boys for years. We've played only two games together, and if you watched our last game (victory) vs. Germany, the play would be similar to that of a club team who practices four times a week.
The Estrel Hotel has been more than courteous to over 2000 athletes and all of their coaches. It's fascinating to interact with these athletes from all over the world and hear their stories. One day I am battling it out on the field with Great Britain, and the next day we're sitting in the lobby sharing a pizza.
This event has changed my life for the better, giving me insight to life in other countries and this golden opportunity to show my love for the game of soccer in an amazing environment.
Thanks,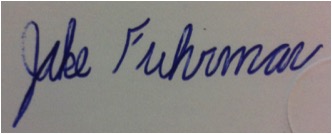 Jake Fuhrman, Youth Men's Soccer