Maccabi USA Alumni Shabbat Celebration
Start Date:
End Date:
Location:
Tamid: The Downtown Synagogue
New York, NY 10007
United States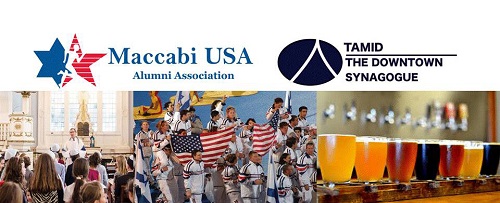 We are looking forward to celebrating our athletes and Jewish Pride for Maccabi USA in New York City on June 1. Come re-unite with your team-mates and send off this summer's team as we pass the torch! There will be a short Shabbat gathering with Tamid: The Downtown Synagogue, hear from fellow medalists, and meet the new President and Executive Director of Maccabi USA. Everyone in the Metro-North area is invited to help get the word out and see you there. Wear your Maccabi gear!